Alliance to control the escalating threat of banana bunchy top disease in Africa
The 'alliance' is a multinational, multi-stakeholder, interdisciplinary team formed under the framework of the CGIAR Roots, Tubers and Banana (CRP-RTB) program, to mount a coordinated action to halt the expansion of banana bunchy top disease and recover banana production in the disease affected areas, especially in sub-Saharan Africa. Banana bunchy top disease (BBTD) is an invasive virus disease seriously threatening banana and plantain production in Africa. This disease caused by the
Banana bunchy top virus
(BBTV) renders plants unproductive, eventually killing them. Extensive disease spread into new production areas was observed during the last two decades. The Alliance aims to conduct and coordinate R4D efforts to:
Understand the bunchy top disease epidemiology and ecology for a better knowledge on factors driving the disease spread
Develop appropriate management packages to delay the spread and manage the disease in endemic areas
Develop and distribute sensitive diagnostic tools, and develop capacity for disease recognition and knowledge of control options.
Augment host resistance to the virus and explore biocontrol options to manage aphid vector
Establish location-specific clean banana production and distribution systems, and train farmers and entrepreneurs in producing clean planting material
Train African scientists to continue surveillance on the extent of disease incidence to update the spatial distribution map of BBTV spread in SSA
Exert efforts to mobilize the resources necessary for a sustained and long-term initiative to achieve this mission
Alliance is coordinated by the International Institute of Tropical Agriculture (IITA), Bioversity International, together with FAO and several national agricultural research systems (Bénin, Cameroon, Congo Brazzaville, DRC, Ghana, Malawi, Nigeria, and Zambia) and several research partners from Australia, Asia, Europe, India, Kenya, New Zealand, and USA.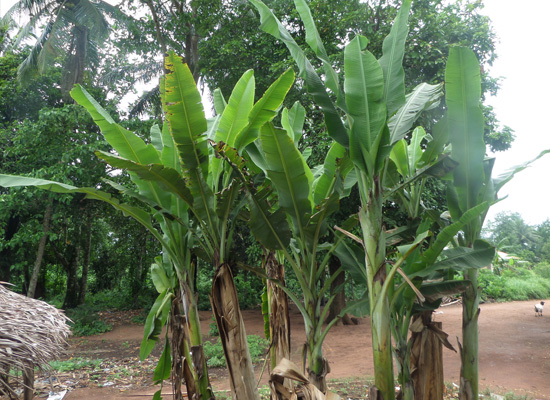 Bunchy Top
BBTV Transmission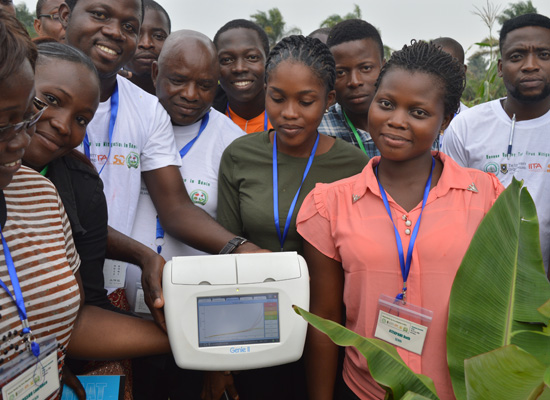 Diagnostic Tools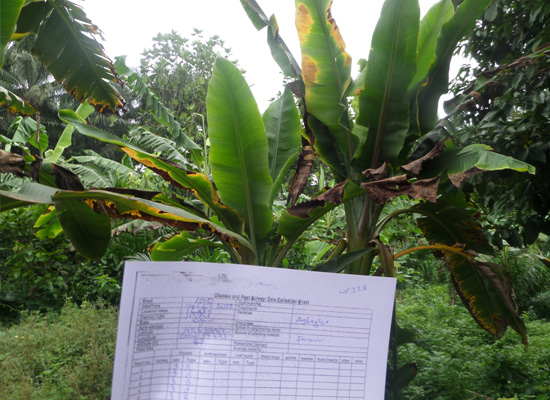 Survey Protocols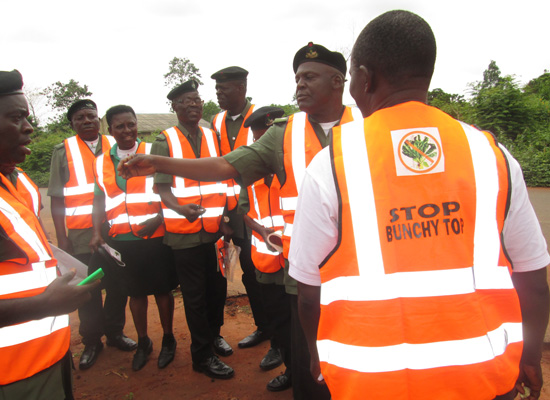 BBTV Control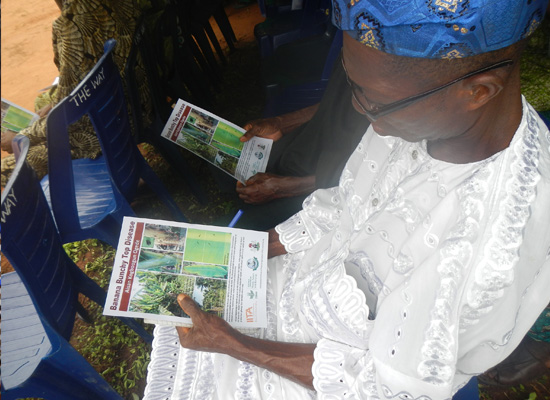 Communications
Featured Stories