A training workshop was organized on BBTD control at Cacaveli, Lomé, Togo. About 15 staff's members representing ICAT and Crop protection and University of Lomé attended the workshop held on 2-April 2019. The training was carried into three sections
Introduction to BBTD and control measures: about the BBTD disease, the distribution, the identification, the transmission and the propagation and the disease management
Demonstration of Crop Disease Surveillance (CDS) app: Use of the CDS for the disease surveillance
Demonstration of disease identification and eradication: Demonstration of how to identify diseased plants and eradication using herbicides and mechanical methods in a banana field.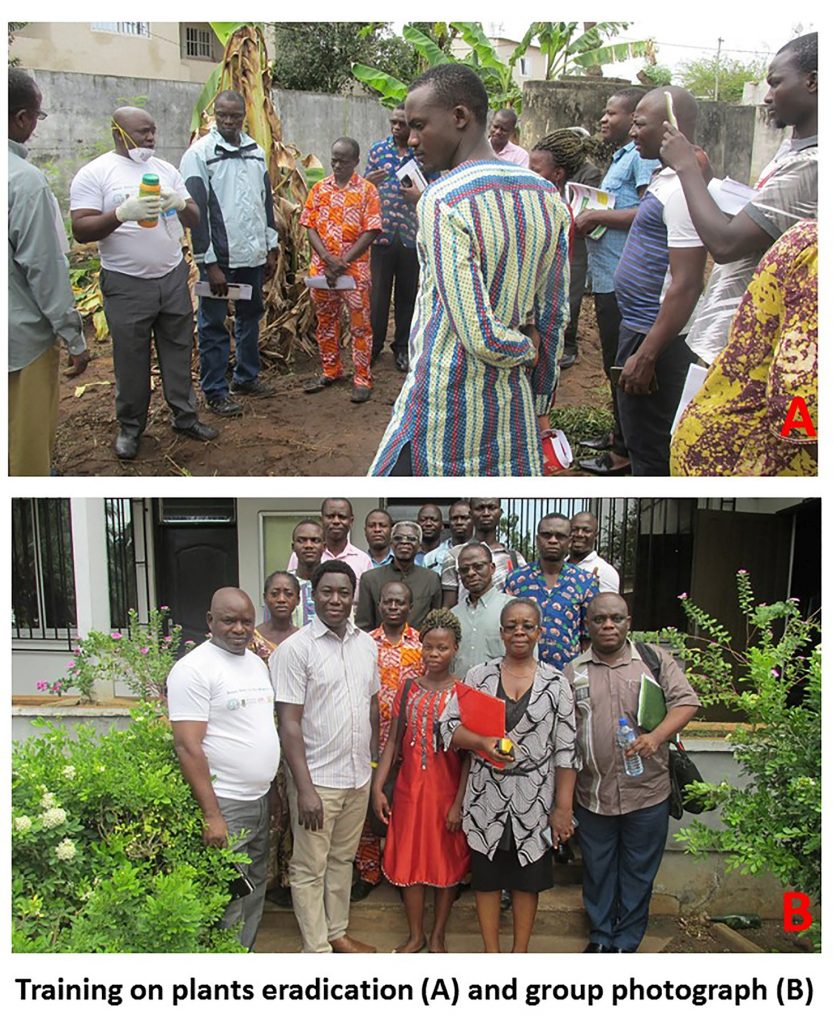 During the training, the participants mentioned the need of countrywide survey to ensure that no hidden BBTD site exist in Togo. It was also pointed out the need to track the farmer that move suckers from Kpali, Zio and eradicate the planted material. Participant expressed the wish to have the CDS application for the disease surveillance. This course compliments earlier training workshop organized for the persons from Togo in January 2019.